Preparing and filing a tax r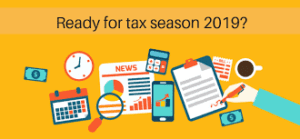 eturn doesn't have to be a trying or anxious experience—especially if you start preparing now! Whether you wait until the deadline—Monday April 15, 2019—or file your return for the 2018 tax year earlier, Consumer Reports' personal-finance experts have tax tips to save you money and time.
Break down your tax season prep into manageable action items with this tax guide for April 15.