El Paso, Texas – Saturday August 3, 2019:  "20 dead, 26 injured" in a crowded Walmart
Dayton, Ohio – Sunday August 4, 2019: "9 dead, 27 injured" in, what was supposed to be, a safe area
 May 27-29, 2019 (many Ohio counties) – Floods, tornadoes, landslides & severe storms: Federal Disaster
Assistance granted
These are not the headlines we ever want to see; but, here we are reading about these tragedies again. What makes these people want to walk into a crowded mall, gathering area or a workplace? Majority of us will never understand that mindset, however, it is something we all have to be prepared for; it's the time's we live in.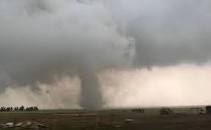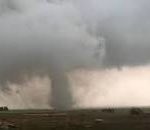 Then we have the natural disasters; mother nature showing us who's really the boss when it comes to severe storms, complete with straight line winds, tornadoes, excessive rainfall that causes flooding and damage to crops, lost homes and sometimes lost lives, ice storms that can cause loss of power/heat, etc…
Does your workplace (or home) have any type of emergency plan in place? How about an evacuation plan? If the answer NO then you need to start now. It's a reality we are all faced with, both in business and at home.
With the amount of resources online and local, you can lead the way to a manageable plan that could end up saving lives. Sign up to receive emergency alerts and warnings, having a written plan, consider specific needs in your business or home, such as different age groups and their needs, your pets and so much more.
Here are some excellent resources on both the national and local level. These sites provide a plethora of information, downloadable apps, contact information, brochures and links to other resources. Here are a few resources I am attaching to get you started:
Portage County Homeland Security & Emergency Management  , Lake County Emergency Management Agency, FEMA  and for your home a great resource is Make A Plan .
Planning for the unexpected is necessary; make your plan today!